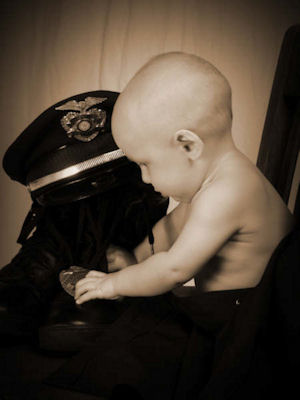 Daddy's Badge, Oh, how it shines,
And maybe one day, so will mine.
I watch each day, as he pins it to his chest.
And I know his will shine brighter than all the rest,
Because Daddy's badge is a beacon, you see,
A beacon for all the Angels sent from Mommy and me;
Sent to keep watch and make sure he's all right,
So Daddy can come home safely to us each night.